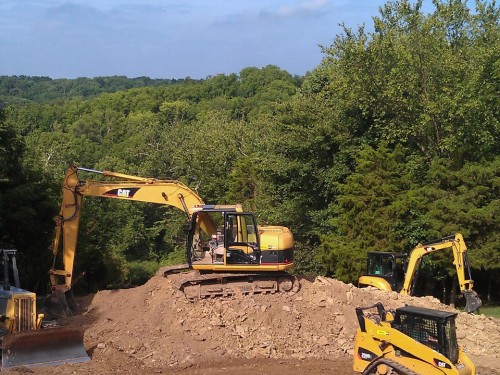 Commercial Excavation in Ohio
Commercial Excavation and Grading
We specialize in commercial excavation services. We can take your excavation project from start to finish, including total site work services from demolition to excavation to concrete. We specialize in these areas of commercial excavation.
Diamond Excavation & Concrete LLC is built to handle your commercial site project. We will prepare the site to your specifications, and work with you to ensure our work is completed to your satisfaction. From preparing the site for underground utilities to foundation work to the final grade, we will work to make your project a success, on time and on budget.
"Diamond completed our drainage project back in 2009. Since then we have not experienced any issues with the drainage at the site. At the outset of the project this was a major concern due to the large gathering areas we have on the property. Diamond, along with the site planner, worked up a solution that was simple and cost-effective to implement."
Drainage / Erosion Control
Proper drainage is paramount to the long term stability of your structure. Making sure the site is prepared to plan specifications that work is not something that is always easy to measure. We have experience working with large scale projects and making decisions along with you in the field that will result in the long-term strength of your facility. And drainage solutions are not one-size-fits-all. We will tailor the drainage solution that will best meet your needs, based on our experience, and engineering specifications.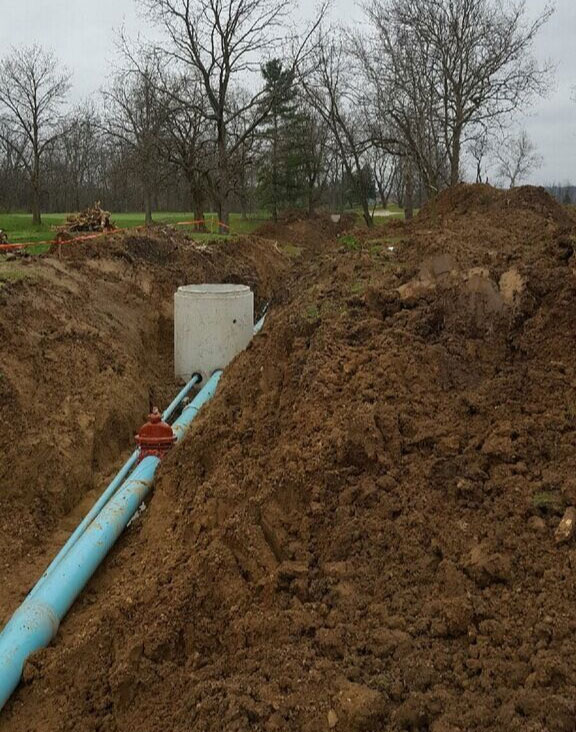 Excavation for Utility / Underground Services
Prepping your site for the installation of needed utilities is obviously a necessity.  We are experienced with utility site excavation for your required underground service, whether it be gas, electric or water.  Make sure the job is done right from the start so this part of your project will not need to be revisited in 5 years.  We care about each project as if it were our own site, and complete the excavation project with this thought in mind from start to finish.
Utility Excavation for Gas, Electric and Water Services
Stormwater Management and Runoff
Stormwater Retention Systems
Storm Sewer Utilities
Underground Drainage
If you are looking for commercial land clearing services we can help.  We can help you get your site ready for new construction, developments, driveways and roads.