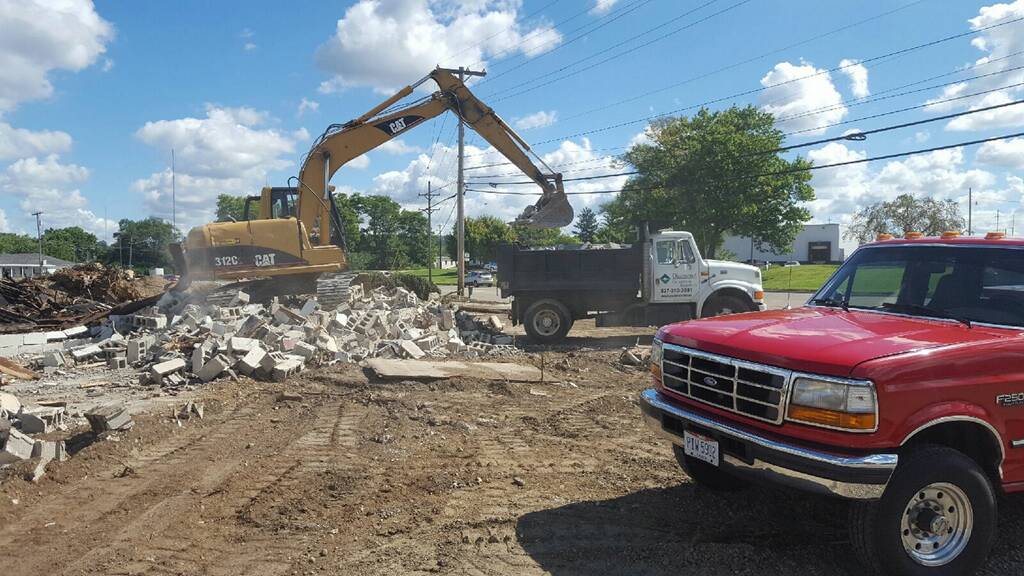 Commercial Concrete in Ohio
Commercial and Residential Development Sitework
Need help getting your site ready for construction?  We offer total sitework services that will help you prepare for the next phase of construction.
Typical sitework services include:
Land Clearing
Excavation
Rough and Final Grading
Driveway and Walkway Construction
Permit Approval
Utility Service Preparation
Retention Ponds
"I want to thank-you again for the great job you and your crew did on the excavation of the buildings, grading/leveling, new parking-lot, and concrete pad. I have had many people tell me that there is a major improvement to the looks of the property compared to the way it was before. You and your company have certainly met all of our expectations."
LAND CLEARING - EXCAVATION - UTILITY PREP
Think your commercial demolition needs are too small or too large? You may be surprised! You should expect our expertise, experience and equipment to handle your customer needs with complete satisfaction. Contact the professionals–Diamond Excavation & Concrete LLC.